News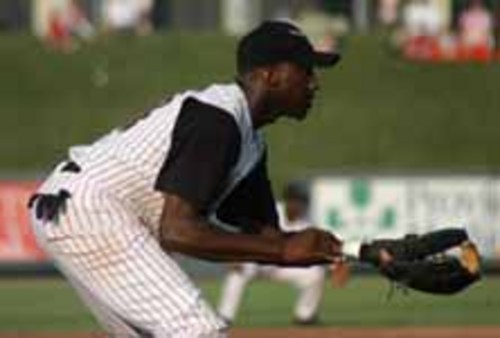 04/03/2007 5:01 PM
- KANSAS CITY, Kan. – Manager Andy McCauley and the Kansas City T-Bones are happy to announce the re-signing of Brandon Jones.
Jones, 25, missed much of 2006 due to injury. Jones was hit by a pitch that broke his jaw on June 23, causing him to miss three games. Shortly after his return, he suffered a broken bone in his foot on July 10 that caused him to miss the remainder of the season. Jones ended the year with a .225 average, 10 home runs and 32 RBIs in just 46 games. He led the team with 13 home runs in 87 games the prior year.
"Brandon has impressed me a lot over the years in Kansas City," said McCauley. "He is a very athletic player with a lot of raw talent. We are looking to use him primarily in the outfield but it is nice to have his flexibility so we can use him on the infield in a pinch."
Jones was originally acquired out of the T-Bones tryout camp before the 2005 season. He played collegiately at Grayson County College in Dennison, Texas.
– Kansas City T-Bones –