News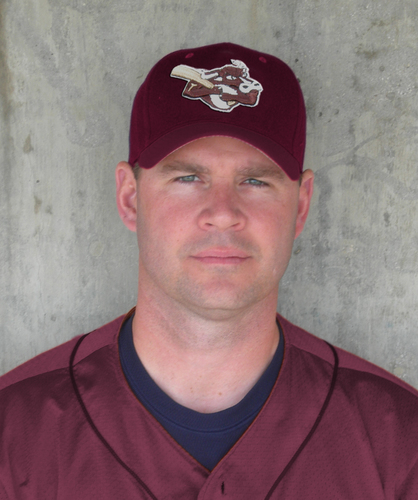 05/04/2007 11:07 PM
- KANSAS CITY, Kan. – The T-Bones got off to an explosive start, scoring 16 times in front of an exhibition record 4,812 fans at CommunityAmerica Ballpark. Kansas City beat the St. Joseph Blacksnakes of the American Association 16-5 in their exhibition opening Friday night.
Third baseman Neb Brown led the way for Kansas City as he went 4-for-6 with a pair of home runs and eight RBI. Brown's second home run of the night, a grand slam off St. Joe right-hander Jesen Merle, was part of a nine-run fifth inning that turned a one-run Kansas City lead into a decisive 12-2 advantage. Mario Delgado and Casey Clary also homered as the T-Bones pounded out 15 hits.
Brandon Jones was the only returning T-Bone in the starting lineup outside of pitcher Jonathan Krysa. Jones went 2-for-4 with two runs scored and an RBI while playing his new position in left field.
Krysa and Anthony Boughner each pitched three innings while Boughner picked up the win. Travis Schlichting tossed two innings in relief and Jon Hunton pitched a scoreless ninth to close out the game for the T-Bones.
Both teams are back at it again tomorrow night in St. Joseph at Phil Welch Stadium. The first pitch is scheduled for 7:05.
– Kansas City T-Bones –
---

                                The Automated ScoreBook

                       St. Joe Blacksnakes at Kansas City T-Bones

                May 04, 2007 at Kansas City, Kan. (CommunityAmerica Bpk)



St. Joe Blacksnakes 5                         Kansas City T-Bones 16



Player                      AB  R  H BI       Player                      AB  R  H BI

---------------------------------------       ---------------------------------------

Wilson, Andy cf............  2  1  2  0       Watson, Rob 2b.............  6  2  2  0

 Balken, Adam ph/cf........  1  1  1  0       Brown, Neb 3b..............  6  3  4  8

Fowler, David lf...........  4  1  1  0       Mendez, Donaldo ss.........  2  0  0  0

Whitesides, Jake 2b........  4  0  1  2        Kain, Dusty ph/ss.........  2  0  0  0

Rios, Brian 3b.............  3  0  0  0       Delgado, Mario 1b..........  3  1  2  2

 Haygood, Brandon ph/3b....  2  0  0  0        Jones, Josiah pr/1b.......  2  1  0  0

Yount, Dustin 1b...........  5  0  1  0       Belcher, Jason c/dh........  5  1  1  1

Miaso, Curt rf.............  3  2  2  0       Easley, Austin rf..........  2  2  1  0

Sosebee, Chad ss...........  2  0  0  0       Clary, Casey dh............  4  2  2  2

 Lane, Andy ph/ss..........  2  0  0  0        McIntyre, Jeremy c........  1  0  0  0

Beever, James c............  2  0  1  1       Jones, Brandon lf..........  4  2  2  1

 Palmer, Cody ph/c.........  2  0  1  1       Eggleston, Aharon cf.......  3  2  1  2

Clinton, Ricky dh..........  4  0  0  0       Krysa, Jonathan p..........  0  0  0  0

Edwards, Andrew p..........  0  0  0  0        Boughner, Anthony p.......  0  0  0  0

 Merle, Jesen p............  0  0  0  0        Schlichting, Travis p.....  0  0  0  0

 Storey, Mike p............  0  0  0  0        Hunton, Jon p.............  0  0  0  0

 Bolton p..................  0  0  0  0

 DeChristofaro, Vin p......  0  0  0  0

Totals..................... 36  5 10  4       Totals..................... 40 16 15 16



Score by Innings                    R  H  E

-------------------------------------------

St. Joe Blacksnakes. 010 011 200 -  5 10  3

Kansas City T-Bones. 001 290 31X - 16 15  2

-------------------------------------------



E - Rios; Lane; Storey; Brown; Belcher. DP - T-Bones 1. LOB - Blacksnakes 12;

T-Bones 7. 2B - Whitesides; Beever; Palmer; Delgado. HR - Brown 2; Delgado; Clary.

HBP - Palmer. SH - Fowler. SB - Wilson; Brown. CS - Easley.



St. Joe Blacksnakes            IP  H  R ER BB SO  WP BK HP IBB  AB BF  FO GO

----------------------------------------------------------------------------

Edwards, Andrew ...........   3.0  2  1  1  2  1   0  0  0  0   10 12   5  2

Merle, Jesen  L............   1.1  8  8  8  1  0   1  0  0  0   12 13   1  3

Storey, Mike ..............   1.2  2  3  3  2  1   0  0  0  0    8 10   4  0

Bolton ....................   1.0  2  3  3  1  1   0  0  0  0    5  6   1  1

DeChristofaro, Vin ........   1.0  1  1  0  1  0   0  0  0  0    5  6   3  0



Kansas City T-Bones            IP  H  R ER BB SO  WP BK HP IBB  AB BF  FO GO

----------------------------------------------------------------------------

Krysa, Jonathan ...........   3.0  4  1  1  2  3   0  0  0  0   12 14   4  1

Boughner, Anthony  W.......   3.0  2  2  2  2  3   2  0  0  0   10 13   2  4

Schlichting, Travis .......   2.0  2  2  0  2  4   1  0  1  0    9 12   1  1

Hunton, Jon ...............   1.0  2  0  0  0  2   0  0  0  0    5  5   1  0



WP - Merle; Boughner 2; Schlichting. HBP - by Schlichting (Palmer).



Strikeouts - Fowler; Whitesides; Haygood 2; Yount 2; Lane; Palmer; Clinton 4;

JJones; Belcher; Clary. Walks - Wilson; Balken; Whitesides; Miaso 2; Sosebee;

Mendez; Easley 3; BJones; Eggleston 2.



Umpires - HP: Ralph Wilcott  1B: Terry Kenney

Start: 7:06   Time: 3:13   Attendance: 4812