News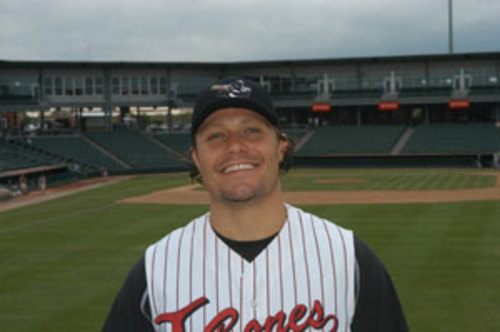 05/10/2007 5:13 PM
-
With opening night just a week away, the Kansas City T-Bones continue to prepare for the upcoming season.
T-Bones fans will get a chance to hear from one of their pitchers, Dan Jackson, this Saturday, May 12, at 11 a.m. on the KC Sports and Fitness Show on Hot Talk 1550 AM. Saturday's show will be held live at Perfume Pizzazz, located at 7261 NW 86th Placeat Zona Rosa, and will focus on mothers and their influence in the lives of local sports figures. Jackson will appear along with players from the Wizards and Brigade, as well as other people in the local sports industry. For directions to the show, visit www.zonarosa.com.
Also, anyone that wishes to become a part of the T-Bones team can come to the Team Store in The Legends to fill out an application for a nights and weekends job opportunity at the Team Store.
The Kansas City T-Bones begin their 2007 campaign at home on May 17 at 7:05 p.m. versus the Schaumburg Flyers. Tickets are on sale now and can be purchased by calling (913) 328-BALL (2255), by visiting their website at www.tbonesbaseball.com, by visiting their team store in The Legends, by stopping by the ticket office at CommunityAmerica Ballpark, or by visiting your local CommunityAmerica Credit Union branch.